DigiOne Signature Player
SPDIF Out
Top Reviews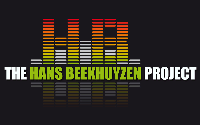 The Hans Beekhuyzen Channel
Video review of the DigiOne Signature on YouTube
AudioScienceReview.com
"Excellent performance gets Allo DigiOne Signature on my recommended list."
Darko.Audio
A short film about the ALLO DigiOne Signature for Raspberry Pi
AVForums South Africa
"Well done Allo, I am impressed with this one. The DigiOne, Signature"
Audio Science Review
Independant Measuring of DigiOne and DigiOne Signature
---
The Digione SignaturePlayer comes fully assembled and ready to use with the options you selected.
REMEBER!
The Digione Signature needs 2 PSUs to run.
We strongly recommend you purchase the battery pack or use a very good power supply for the clean side.
If you want to use the Digione Signature right away, you can purchase an additional 5V PSU from us, but we dont recommend this set up.