DigiOne Signature Player (EU)
SPDIF Out
Top Reviews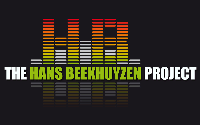 The Hans Beekhuyzen Channel
Video review of the DigiOne on YouTube
AVForums South Africa
"The Allo DigiOne combined with the Multibit DAC sounds fantastic..."
Darko.Audio Review
"DigiOne pulls five star sound quality from RPI..."
EnjoyTheMusic.com
"It is very natural sounding, there is zero harshness..."
AudioScienceReview.com
"Excellent performance gets Allo DigiOne Signature on my recommended list."
---
The Digione Player comes fully assembled and ready to use with the options you selected.
REMEBER!
The Digione Signature needs 2 PSUs to run.
The player comes with 1 x 5V 3A PSU
You can either order another PSU or provide your own in order to use the Digione straight out of the box.